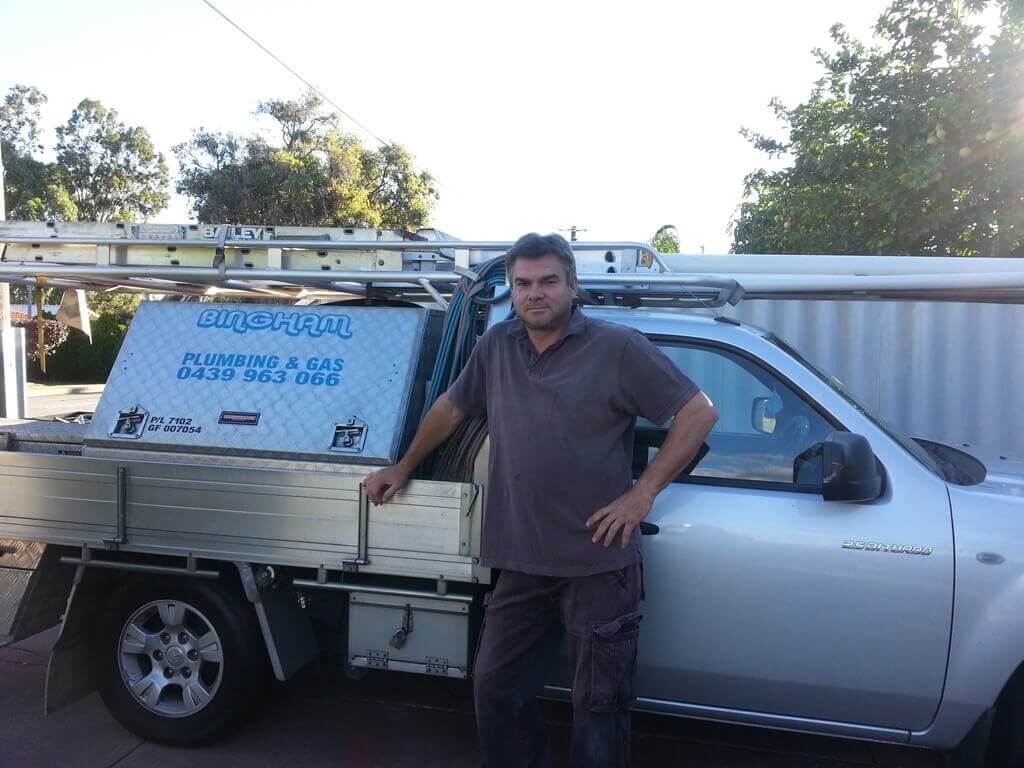 Leading Plumber Kalamunda
No matter how well you take care of your beloved home, there will inevitably come an occasional time when things begin to go awry, and your house will need some sort of maintenance. This is a natural part of home ownership. Big or small plumbing needs in Kalamunda, our professional plumbers got you all covered, you can rest easy knowing that excellent local emergency plumbing services are available to you 24/7 at an affordable price. Contact us for quotes!
Since opening our doors over a decade ago, Bingham Plumbing & Gas has become the top plumber Kalamunda and the whole Western Australia has to offer. Serving Kalamunda and the surrounding suburbs, Bingham Plumbing is a family-run and family-owned  business has been bringing peace of mind and uncompromising plumbing service to the community with pride and care.
At Bingham Plumbing & Gas, we understand that your life doesn't stop when you run into residential plumbing issues. Our local plumbers strive to work closely with our clients in Kalamunda to get their problems taken care of efficiently and quickly, so they will be stress-free and get back to focusing on the things that really matter in life.
Services We Offer:
Appliance Installation and Maintenance. From hot water heater installation to toilets, our local plumbers have you covered. Our team is licensed and certified to install a wide array of products in your home, and we are eager to walk you through the work process to determine which brands and models are the right fit for your lifestyle. Even dishwashers and fridges need the eye of a skilled plumber for installations. Whatever the reason, our professional plumbers got you covered.
Blocked Drains. Instead of going through the hours of hassle in attempting to remedy the plumbing issue yourself with harsh chemicals and physical labour, just give us a quick call for stress-free and quality workmanship, our business work and operate 24 hours a day, 7 days a week. Bingham Plumbing & Gas can fix blocked drain issues on time and at a minimal cost to customers.
Burst Water Pipes. Leaky pipes only get worse if left open and unattended. That's why it is paramount that customers contact us ASAP when you notice an issue arise. Commonly, burst water pipes are found in the walls or floors of a home.
Leaky Taps. Even the smallest tap drip from a faucet can add up over time and cost you money in the long run. Though it may seem like a simple annoyance and not worth phone calling a plumber over, a leaky tap can easily be fixed by friendly our plumber. Contact us today for a stress-free and simple solution.
Toilet Repairs. No matter what the issue is with your toilet, our professional plumbers got the ability to remedy the situation on time. From a leaking cistern to a total new installation, our team is equipped and ready at the drop of a hat.
Gas Plumber
Whether you require a LPG Gas Barbeque converted to N.G, a Gas Hot Plate or Oven installed, perhaps you need a New Bayonet or a Gas Hot Water Heater, we are the West Best Plumbing and Gas Specialists and guarantee to be on the dot.
Don't Risk It!
Call Bingham Plumbing and Gas on 0439 963 066 for for quotes and for your Gas Installations.
We are fully Licensed, Insured and all our plumbing work is guaranteed.
Gas Installation Services we provide include:
Gas Hot Water Systems
Gas Barbeque and Conversions to Natural Gas
Gas Bayonets
Gas Hot Plates
Gas Ovens (Stoves)
New Gas Services To Existing Homes
Gas Pipe Upgrades
Hot Water Systems/Heaters
We Service and Repair Hot Water Systems, Install New Hot Water Systems and we install Hot Water Systems Emergency Changeovers.
We recommend for Emergency Hot Water Heater Installations to have like for like Installation for practicality and cost effectiveness in the majority of cases.
When the day comes that there is no hot water and your tush is cold, who are you going to call for the job? Bingham Plumbing, We are Experts in Hot Water across Perth
Bingham Plumbing recommends Hot Water Heater maintenance and repairs every 4-5 years to pro-long the life of your hot water unit.
As part of your 4-5 year service on Storage Hot Water System it is highly advisable to have Bingham Plumbing and Gas replace the sacrificial anode on your water heater to prolong the life expectancy of your Water Heater.
Are You Looking for Expert Plumbing Services Near You?
At Bingham Plumbing & Gas, we constantly strive to refine our craft and bring high quality job and workmanship to the Kalamunda community every single day. With years of job experience, knowledge, and a focus on excellent customer service, our company knows that you won't be disappointed when you choose Bingham Plumbing & Gas. Call us today for a no-fee call out and let us simplify your homeownership.
Proudly Serving Kalamunda
Kalamunda is a town and eastern suburb of Perth, Western Australia, located in the Darling Scarp at the eastern limits of the Perth metropolitan area. Kalamunda has extensive areas with orchards, primarily involved in apple and stone fruit production. Bingham Plumbing & Gas has been servicing Perth and Kalamunda since 2007 and has become the leading plumber in the area. Get in touch with us today and request a quote!