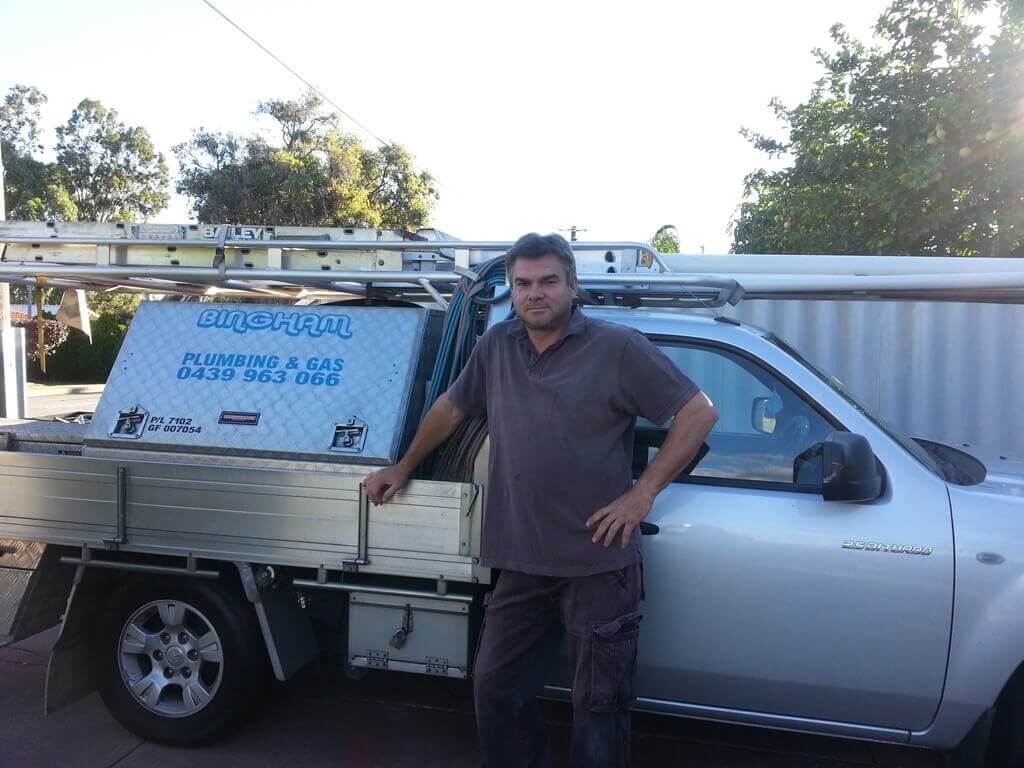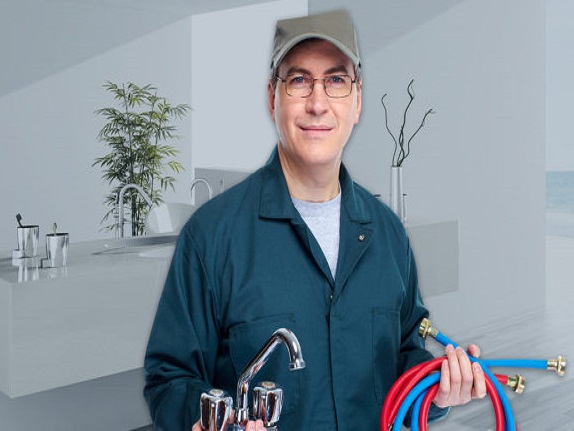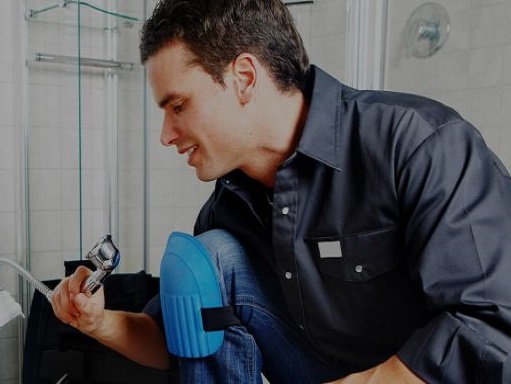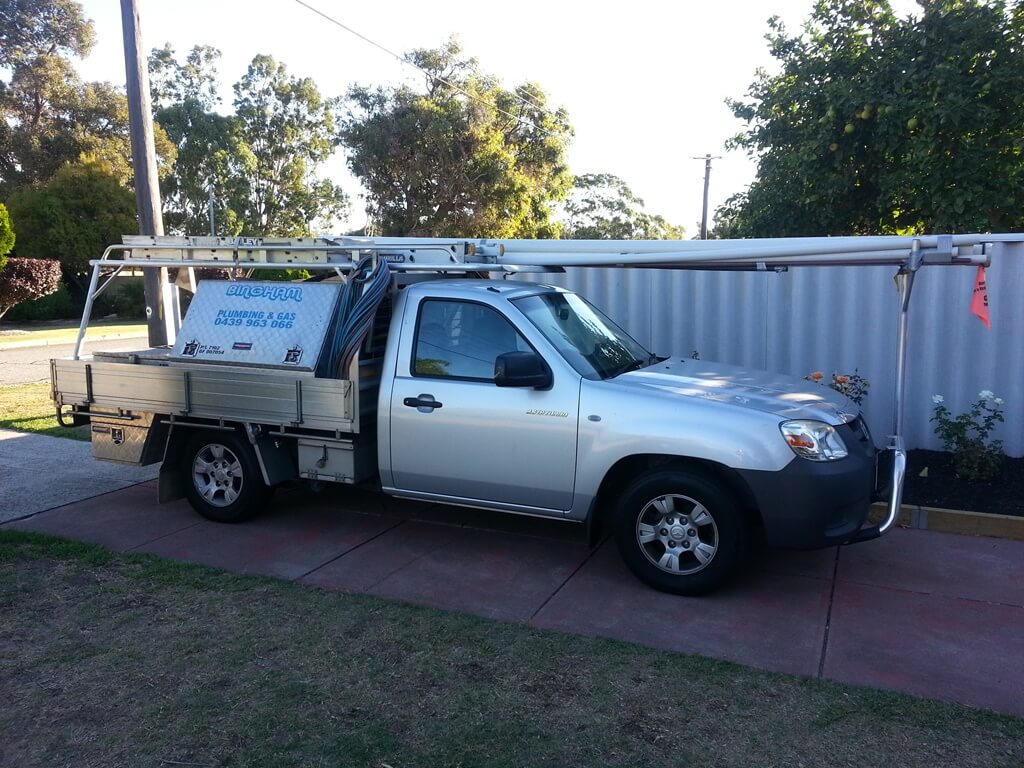 Leading Plumber Gosnells Residents Trust
No matter how well you take care of your beloved home, there will inevitably come an occasional time when things begin to go awry, and your house will require some sort of maintenance. This is a natural part of home ownership. But you can rest easy knowing that excellent local plumbing services are available to you 24/7 at an affordable price.
Since opening our doors over a decade ago, Bingham Plumbing & Gas has become the top plumber Gosnells has to offer. Serving Gosnells and the surrounding suburbs, our family-owned and operated plumbing business has been bringing peace of mind and uncompromising quality service to the community with pride and care. At Bingham Plumbing & Gas, our local plumbers understand that your life doesn't stop when you run into residential emergency plumbing issues. We strive to work closely with our clients to get their plumbing emergency problems taken care of efficiently and quickly, so they get back to focusing on the things that really matter in life.
Services We Offer
Appliance Installation and Maintenance
From hot water systems installation to gas appliance installation, we have you covered. Our plumber in Gosnells is licensed and certified to install a wide array of products in your home, and we are eager to walk you through the process to determine which brands and models of hot water systems are the right fit for your lifestyle. As for gas appliances, don't risk gas leaks. No gas installations should be conducted by a homeowner. Call us for gas leak detection.
Even dishwashers and fridges require the eye of a skilled plumber in Gosnells for installation. Whatever the reason, we've got you covered.
Blocked Drains
Instead of going through the hassle of attempting to remedy the issue yourself with harsh chemicals and physical labour, just give us a quick call with no call out fee and get professional service for all your plumbing needs.
As a trusted local plumber in Gosnells, we are just what you need to fix drain issues efficiently and at a minimal cost to you.
Burst Water Pipes
Leaky pipes only get worse if left unattended. That's why it is paramount that you contact your trusted plumber in Gosnells ASAP when you notice an issue arise. Commonly, burst water pipes are found in the walls or floors of a home.
Leaky Taps And Showers
Even the smallest drip from a faucet can add up over time and cost you money in the long run. Though it may seem like a simple annoyance and not worth calling over a plumber in Gosnells, a leaky tap can easily be fixed. It's worth the quick maintenance trip. Call us today for a simple solution to your emergency leak or to request a quote.
Toilet Repairs And Renovations
No matter what the issue is with your toilet, our plumber in Gosnells has the ability to remedy the situation. From a leaking cistern or blocked toilet to a total new installation, our team is equipped and ready at the drop of a hat.
Bathroom And Kitchen Renovations
Our specialty is bringing your kitchens and bathrooms back to life with our prompt service. Apart from general plumbing and emergency plumbing services, our Gosnells plumber can do bathroom renovations, and we ensure that we can properly remove plumbing and gas features, including hot water systems, safely and professionally.
We also offer both big and small kitchen renovations. Much like the care that goes into replacing fixtures like hot water system in your bathroom, we are able to replace appliances without causing any damage to the fixtures.
Are You Looking for Expert Plumbing Services Near You?
At Bingham Plumbing & Gas, we constantly strive to refine our craft and bring superior workmanship to the Gosnells community. With years of experience, knowledge, and a focus on excellent customer service, we know you won't be disappointed when you choose Bingham Plumbing & Gas. Call us today for a no-fee call out and let us simplify your homeownership.
Are You Looking For An Expert Plumber In Gosnells When It Comes To Clearing Clogged Drains?
When it comes to clogged drains, it may seem like something you can handle yourself. In some cases, you can, but in others, it's best to leave clearing a clogged drain or any plumbing emergency to a professional plumber in Gosnells.
When a drain gets backed up from multiple clogs, that's not something you want to figure out on your own. We've seen drain clogs in bathrooms, kitchens, and laundry rooms of every shape, size, and severity. Our emergency plumbers can handle even the toughest of jobs that might stress you out.
You never realize how much you relied on effective plumbing until a drain gets clogged. When this happens, your daily routine gets backed up. Suddenly you can't use the appliances you're so accustomed to everyday.
The longer the clog is there, the more backed up your to-do list becomes, and the harder the situation gets.
Next time you're faced with a backed up drain, give us, your local plumber in Gosnells, a call. We'll work with your schedule to find the earliest time to service your drain. We'll charge you a fair price for the work, get in and out as soon as possible, and leave you with the peace of mind that your drain problem has been fully resolved.
We Are Fully Licensed, Insured and All Works Guaranteed 
Call us today for all your plumbing needs! We are your local plumbing experts. No call out fee when you request a quote for emergency plumbing and gas services.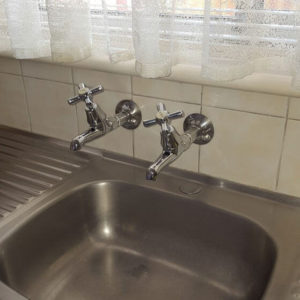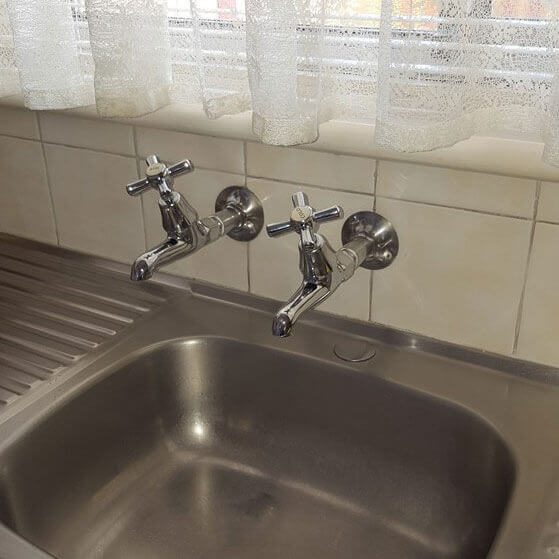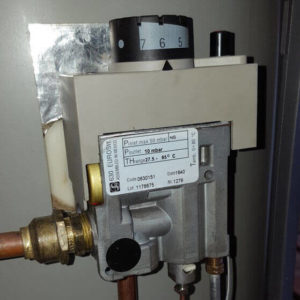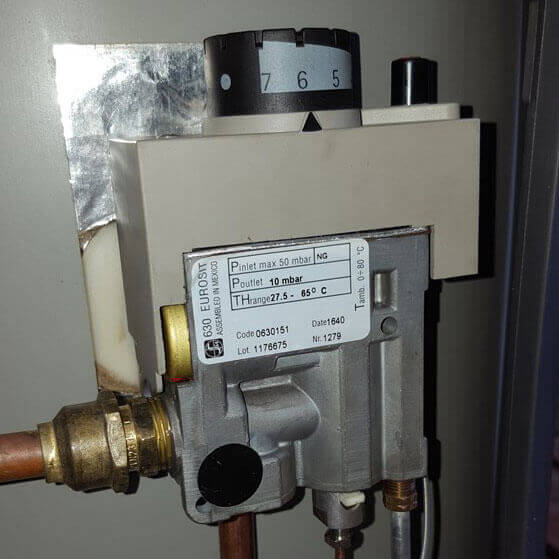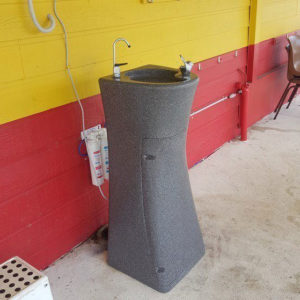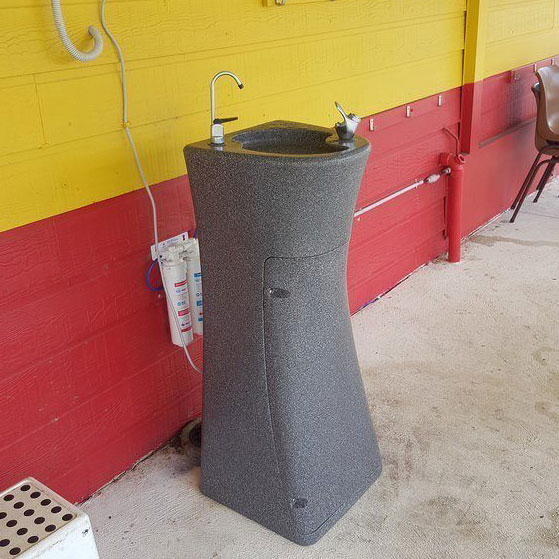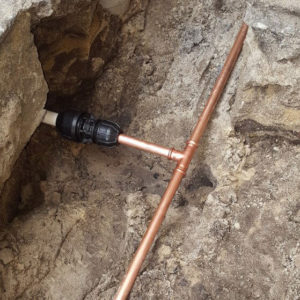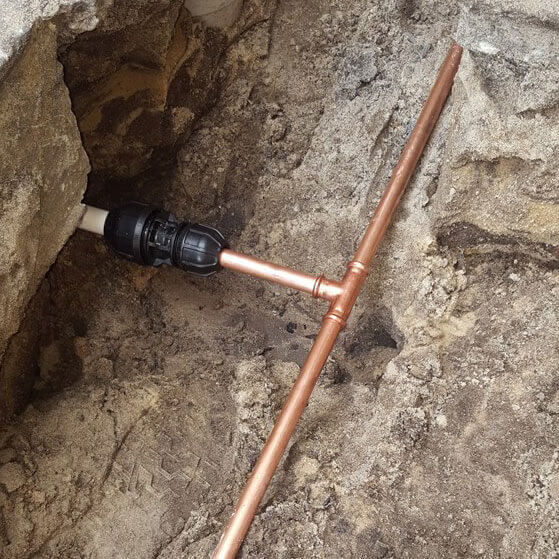 Family-Owned Gosnells Plumber Business
As a family-run business started over 10 years ago, we've built up a large stream of valued customers that are treated like family. Every job is done as quickly, as thoroughly, and as affordably as possible because we know you've got a life to get back to, and clogged drains and problems with hot water systems, among other problems, are only holding you back.
As the leading plumber in Gosnells, we strive to achieve a high standard & a five star service for all our valued customers.
We are a family owned and operated business established in 2007 by Wayne Bingham.
Wayne has a pioneer ancestral history in Western Australia with many landmarks and locations influenced and also named after Wayne's ancestors.
As such we have a good knowledge of Western Australia, its suburbs and plumbing and gas requirements.
Wayne's experience in the plumbing industry has included maintenance, housing and commercial plumbing in Western Australia, regional W.A and the UK.
With such a broad experience in the plumbing and gas industry, we have the experience to better serve our customers in Perth, Western Australia.
We are the local Gosnells plumber of choice!
We are fully licensed, insured and all our work is guaranteed.
As the leading plumber in Gosnells, we take pride in our work to always give the best possible service and cost effective solutions.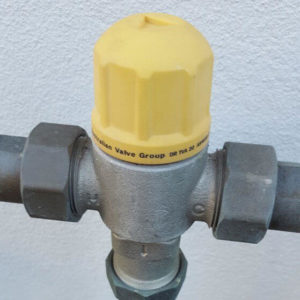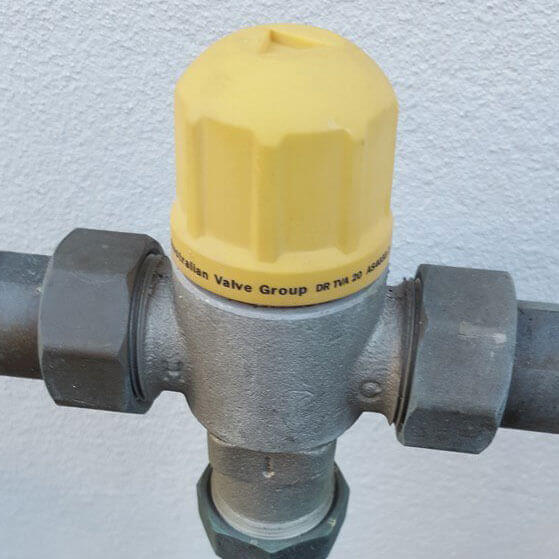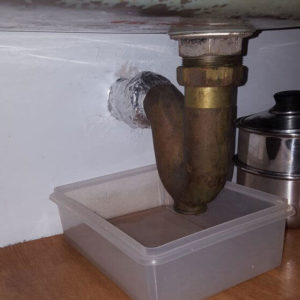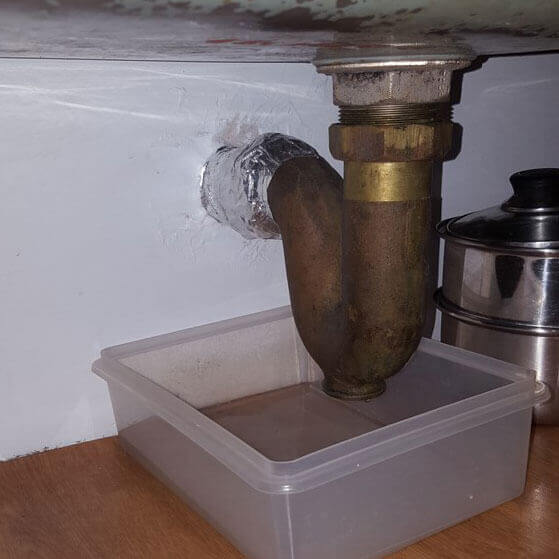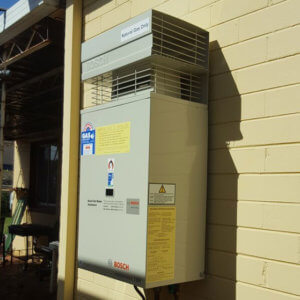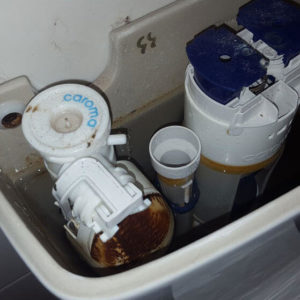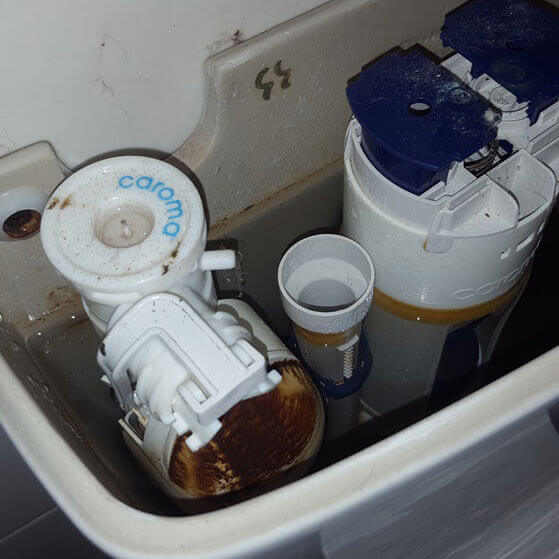 Proudly Serving Gosnells
Gosnells is a friendly suburb located within the City of Gosnells and is located 20 kms south-east of the Perth CBD. Gosnells has a number of facilities including medical facilities, cafes and restaurants and easy access to Albany Highway, Tonkin Highway and Roe Highway. Bingham Plumbing & Gas has been serving Gosnells since 2007 and has become the leading plumber in the area.