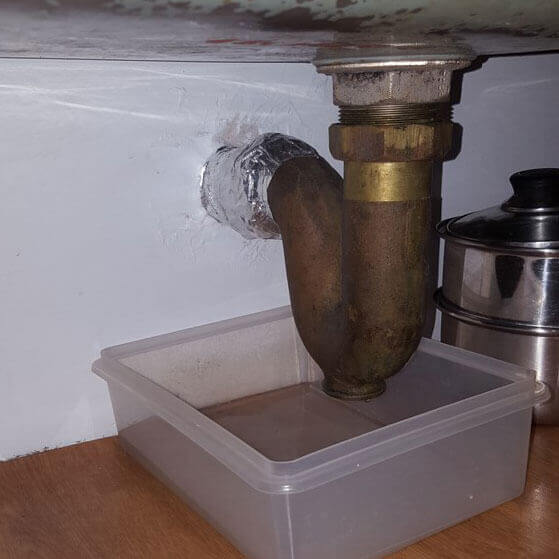 Experts In Clearing Blocked Drains In Mount Lawley
Clogged drains are a serious annoyance. Luckily, there is a local solution that can help out with clearing a clogged drain on your property.
At Bingham Plumbing & Gas, we're experts at removing all sorts of things that clog a drain. We have the experience, expertise, and licensure to prove it!
Bingham Plumbing & Gas is licensed and insured with guarantees on all of our work! We know you'll be happy with our services, and we prove that time and time again with new and old customers. We approach each job striving to achieve five-star ratings for superior service.
We work to get the job done at a reasonable price and leave things better than we found them.
Family Plumbing Business In Mount Lawley
As a family-run business started over 10 years ago, we've built up a large stream of valued customers that are treated like family. Every job is done as quickly, as thoroughly, and as affordably as possible because we know you've got a life to get back to, and clogged drains are only holding you back.
Are You Looking For An Expert When It Comes To Clearing Blocked Drains?
When it comes to clogged drains, it may seem like something you can handle yourself. In some cases, you can, but in others, it's best to leave clearing a clogged drain for the professionals. When a drain gets backed up from multiple clogs, that's not something you want to figure out on your own. We've seen drain clogs in bathrooms, kitchens, and laundry rooms of every shape, size, and severity. We can handle even the toughest of jobs that might stress you out.
You never realize how much you relied on effective plumbing until a drain gets clogged. When this happens, your daily routine gets backed up. Suddenly you can't use the appliances you're so accustomed to everyday. The longer the clog is there, the more backed up your to-do list becomes, and the harder the situation gets.
Next time you're faced with a backed up drain, give your local Mount Lawley plumbing experts a call at Bingham Plumbing & Gas. We'll work with your schedule to find the earliest time to service your drain. We'll charge you a fair price for the work, get in and out as soon as possible, and leave you with the peace of mind that your drain problem has been fully resolved.
Contact Us Today For Help With Your Blocked Drains In Mount Lawley
Need unclogging? You don't have to handle your plumbing issues alone. We handle blocked drains in Mount Lawley so you don't have to. Contact us and get back to your everyday routine quicker with Bingham Plumbing & Gas.
Proudly Serving Mount Lawley
Mount Lawley is an inner northern suburb of Perth, Western Australia. The suburb is bounded by the Swan River to the east, Vincent, Harold and Pakenham Streets to the south, Central Avenue and Alexander Drive to the north, and Norfolk Street to the west. Mount Lawley hosts a campus of Edith Cowan University as well as the Western Australian Academy of Performing Arts. Bingham Plumbing & Gas has been serving Mount Lawley since 2007 and has become the leading plumber in the area.