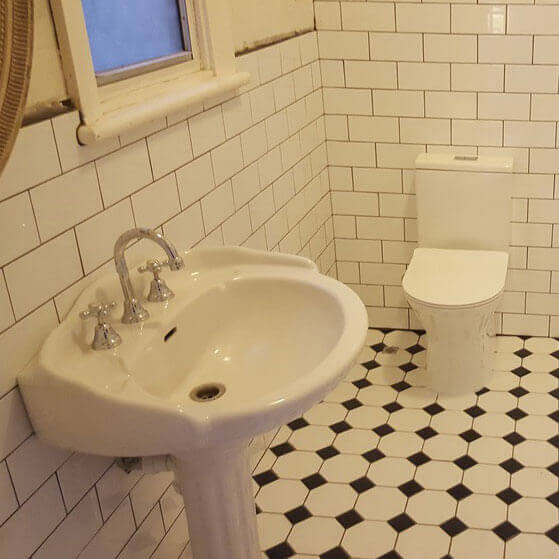 Leading Bathroom Renovations in Willetton
Are you looking into renovating your bathrooms or kitchen? Look no further than Bingham Plumbing & Gas.
Created in 2007 by Wayne Bingham, Bingham Plumbing & Gas is professional, licensed, and knows exactly how to give you the bathroom that you have always wanted.
At Bingham Plumbing & Gas, we take pride in giving our customers a one-stop-shop for all of their kitchen and bathroom remodeling needs. We're fully compliant with all of the codes and regulations required in Willetton in order to get the job done right.
Are You Looking for An Expert for Bathroom and Kitchen Renovations?
Bingham Plumbing & Gas has been making our customers' kitchens and bathrooms look and feel brand new since 2007. We would be delighted to help you turn your dream kitchens and bathrooms into a reality.
Serving the suburbs of Willetton, get in touch with us today to find out how we can help you with your home renovations.
Renovations
Here at Bingham Plumbing & Gas, our specialty is bringing your kitchens and bathrooms back to life. We offer bathroom renovations in Willetton, and we ensure that we can properly remove gas and plumbing features safely and professionally.
We also offer both big and small kitchen renovations. Much like the care that goes into replacing your fixtures in the bathroom, we are able to replace appliances without causing any damage to the fixtures.
Repairs
Bingham Plumbing & Gas is much more than just remodelling. We also handle the many accidents that can occur within your fixtures. From leaky taps to burst pipes, we have you covered. Small repairs can be easy to put off, but can quickly lead to bigger problems. One leaking pipe can cause mould and structural damage in your home. At the first sign of a plumbing problem, call Bingham.
At Bingham Plumbing & Gas, we handle:
       blocked drains

       burst pipe repairs

       cistern repairs

       gas repairs
We're certified and licensed to fix up your pipes, both gas and water, and any other plumbing problems you're facing. Give us a call now to find out how quickly we can get to you!
Installations
Need someone who knows what they're doing to fit your newly revamped kitchen or bathroom appliances? No worries. We offer toilet, gas, and hot water heater installations.
We work hard in installing your appliances so that you don't have to. Doing it yourself saves a few dollars, but could end up costing more if the installation is done improperly. After years of doing home installations, we know exactly how to safely and correctly install your new items.
If you live in or around Willetton and have always dreamed of redoing the bathroom in your home, don't hesitate to reach out to the professionals here at Bingham Plumbing & Gas.
Contact Us Today
With services from repairs and plumbing to appliance removal and installation, we are happy to do it all. Contact us now to start your renovation process today!
Proudly Serving Willetton
Willetton is a large southern suburb of Perth, Western Australia, located about 12 kms south of the Perth CBD. Willetton contains the Southlands Boulevarde shopping centre, with two levels including businesses and two supermarkets, Hoyts cinemas and a food court. Bingham Plumbing & Gas has been serving Willetton since 2007 and has become the leading plumber in the area.